CHC, CHHP
​
Interior design for body and mind
Ojai Energetics Super CBD is a "Full Spectrum Organic Water-Soluble CBD", a non-crystal form without synthetic compounds. Our CBD is created for those whom are looking for the most effective organic absorption of CBD's full spectrum nutrients and beneficial properties that result from nature's most powerful supplement, CBD-rich hemp oil.
Our dedicated teams of experts have holistically formulated a delicate blend of the most powerful CBD on the market, with your optimum health in mind.
We use non-GMO, CBD-rich hemp oil grown in soil that has been managed without pesticides, herbicides or artificial fertilizers, and infuse it with all-organic super foods to help nourish your body, mind and spirit.
Ojai Energetics' CBD is the only Full Spectrum CBD on the market with its water soluble attributes that allows the full natural benefits of CBD nutritional properties to quickly and efficiently be absorbed by the body faster than anything in its category. More importantly, Ojai Energetics CBD works more effectively than any other CBD product on the market. It is $74.95 FOR THE TINCTURE
​
Ojai Energetics Corporate Responsibility
We exist to be a catalyst for good. With our non-negotiable, triple bottom line policy of putting people and planet before profits—while being fiscally successful—we are being the change we want to see in the world. We strive to run our company with these values, exemplified by running our servers with wind energy, and ensuring access to health products for those who cannot afford them. We work to build relationships with the farmers who grow the ingredients we use, ensuring fair trade wages, and only supporting regenerative farming practices. We will always ensure from seed to planting to the final products in your hands that we have made the world a better place without cutting corners. We are always working to improve the standards for all the communities we touch. By honoring and valuing people, the environment, and all other members of Life (while still being a successful business) we are a living example that success does not need to be at the expense of others' well being. We love life, and we love you.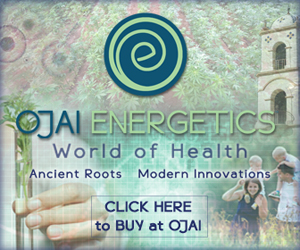 THE BEST CBD OIL I HAVE VETTED TO-DATE